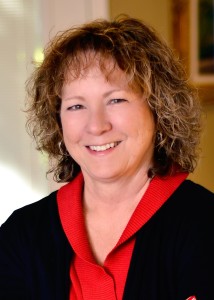 Gayle Page has thirty plus years of experience in Records and Information Management. Her expertise encompasses all aspects of this industry. As a corporate employee she implemented a Records Management department in three companies. She restructured, re-staffed and re-equipped existing records centers to provide more cost effective support for certain corporate functions.
Gayle was an independent consultant for three years prior to forming PacoTech, Inc. in 1988. She has been owner and primary Consultant of PacoTech, Inc. since it's inception. In that capacity she has interacted with every client and/or potential client. She is always directly involved in the planning and implementation of new projects. Maintaining a connection to the client and project manager after the implementation helps to ensure continued client satisfaction. This involvement is a major contributing factor to our success.
She has been an active member of AIIM (Association for Information and Image Management) since 1980 and ARMA (The Authority on Managing Records & Information) since 1978. Gayle served as President of the Houston Chapter of ARMA in 2005-2006 and of the Southwest Chapter of AIIM in 1987-1988. She serves for the Board Of Trustees for the Alice L. Haltom Educational Fund, a fund supporting the education and advancement of people pursuing Records and Information Management careers.
She has presented at Houston Community College; New Mexico Business Symposium; local and international ARMA conferences and local AIIM seminars. Gayle earned a BBA from Sam Houston State University.
Achievements:
(2003 – Present)
Gayle Page – serves on the Board of Trustees for Alice L. Haltom Educational Fund in numerous positions. http://www.alhef.org/
(2012)
Gayle Page – awarded the Frances Chartier Mentor Award by ARMA Houston Chapter
(2010)
Gayle Page – awarded the Chapter Member of the Year Award by ARMA Houston Chapter.  Also awarded Newsletter of the Year for Very Large Chapter by ARMA International.