Beverly B. McMahan CRM, ermm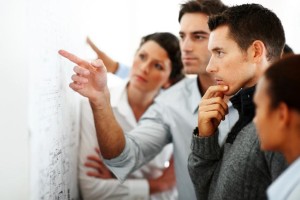 Records and Information Management is changing radically as we speak. As we are working toward better Information Governance in our organizations we are faced with many components to achieve that goal. Most of us are working toward organizing a large amount of electronically stored information while applying best practices processes and procedures to all data – paper as well as electronic.
Whether you are implementing a new Enterprise Content Management program, Records Retention Schedule/File Plan or converting paper documents to digital, how we approach that project, its organization and execution is the biggest challenge of all. Do not short-change yourself rushing to get the project started. Planning the project takes time, meetings with stakeholders/project sponsors, clarifying deadlines, reviewing resources necessary for the project and setting a budget. This planning is very necessary to making the project successful.
Establish what results this project will deliver. Who are the stakeholders? Are they committed to the success of the project? What roles and responsibilities will they each have? Are there time or budget constraints? Be sure to set out a clear, achievable goal and Scope of Work (SOW) which all parties can agree to in advance.
Be honest about the resources required for the project. What will be necessary to start the project and what can be added as the project proceeds? How many people, at what level, at what cost, for how many hours/days/weeks? (Remember – you will never get 8 hrs/day of production from a staff person, it is likely to be 6 ½ or 7 hrs/day. Be sure to also factor in time off for holidays and vacation.) Look at your time line for the project, be realistic; what resources are necessary to begin? What software or hardware will be needed: do you have to purchase additional software licenses; will an upgrade to current hardware be needed; what amount of IT staff will be required (at what cost)?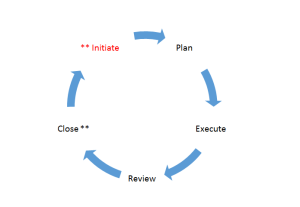 A SOW that has specific deliverables will help keep you on track with the project. As the project moves forward, there are always requests to add a little here and there "while you are indexing this set of documents, would you please index the documents in these other 40 files" or "since you are adding several new metadata fields, would you please add a retention trigger". Accepting these requests into the SOW will require additional time and often more resources. Be sure to have the stakeholders and project sponsors approve any changes/additions to the SOW – GET IT IN WRITING.
Be sure you have regular/weekly reviews of the project status. Are you on schedule, has the new software been installed, have the computer upgrades taken place, how much lost time has there been (who was out sick, who was on vacation?). All these issues have the ability to slow the project and increase costs. Regular/weekly reviews help you keep the project on track and eliminate some of the "scope creep". Include a budget review as part of these status meetings – costs change and if you are to be help to a specific budget, you will need to know where to adjust costs.
Remember no one has ever gotten in trouble for a project coming in on time and on/under budget.
Good Luck with your project!