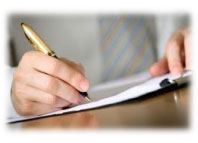 Vision Statement: To provide world class information management resources as dictated by the needs and expectations of each client and within the operational parameters defined by such client.
PacoTech, Incorporated is a full service information management consulting and outsourcing solution for organizations that demand timely, responsive, and legally compliant handling of their information resources.
Formed in 1988, in Houston, Texas, PacoTech has grown to become the city's largest dedicated provider of information management services. In 2004, PacoTech expanded its operations to Austin, Texas to serve Central Texas' diverse economy. Our many satisfied clients include Fortune 500 companies, privately-held operations, a large state agency and a foreign government-owned business entity. We are a Historically Underutilized Business (HUB) for the State of Texas and a woman owned business with Women's Business Enterprise Alliance (WBEA) certification. Our group of trained professionals develops, applies and directs new techniques for controlling records from their creation to final disposition.
Key personnel are active members in organizations such as AIIM (Association for Information and Image Management), ARMA (The Authority on Managing Records & Information), ICRM (Institute of Certified Records Managers) and the WBEA (Women's Business Enterprise Alliance).
Consultants have supervised information management programs in public and private industry. First-hand user experience enables them to assist the client in making effective management decisions regarding file room operations and designing information management programs to meet specific user needs for processing active and inactive client information.
Management interaction is due to owner commitment and active project involvement. PacoTech, Inc. is dedicated to client satisfaction. Our professional experience and ethical business practices have resulted in additional work from many of our clients.